At the moment, there is a severe lack of Raspberry Pis all across the world. As a result of the unavailability of single-board computers from official shops, an adequate portion of the market is being taken over by unapproved resellers, who offer these products at enormous profit margins. Anyone who has been hoping to get a Raspberry Pi at a price that is more affordable than it currently is going to be disappointed by this piece of information.
Due to the current shortage, many Raspberry Pi aficionados and tinkerers are unsure of what the future holds for the single-board computer. However, one should not give up hope. Let's have a look at the various solutions you have available to you in order to deal with the present Raspberry Pi scarcity.
What's Causing the Raspberry Pi Supply Problem?
The CEO of Raspberry Pi, Eben Upton, has said that disruptions in the supply chain and the "substantially increased demand" for Pi models are to blame for the current scarcity. There is a possibility that priority may be given to the needs of commercial and industrial customers rather than those of individual consumers when it comes to the distribution of Raspberry Pi models.
In order to find a solution to the current shortage of Raspberry Pis, you have the following choices at your disposal.
​​​​​
1. Purchase a Raspberry Pi for a Higher Price
If you are on the market for a Pi, you will immediately discover that the majority of Raspberry Pis that are now being offered for sale are being advertised at substantial markups over their original cost. Having the option to spend more, on the other hand, makes it significantly simpler to track down the Raspberry Pi model of your choosing.
Approved resellers are obligated to sell the boards to you at a specified price, but they are unable to keep up with the demand that is already in place, and units are nearly never available for purchase. If you keep up with the latest news or sign up for a waiting list, you might be able to compete with other eager customers. However, if you pay more money, you can guarantee that you will obtain the model of your dreams without having to put in any further time or effort.
The Raspberry Pi website states that the Raspberry Pi 4 model may be purchased for as little as $35, whereas Adafruit prices the Raspberry Pi 4 Model B with 4 GB of RAM at $55. You should plan on paying at least two to three times that amount to third-party resellers, and possibly much more for models that are in hot demand.
2. Obtain an Official Model That Is Less Popular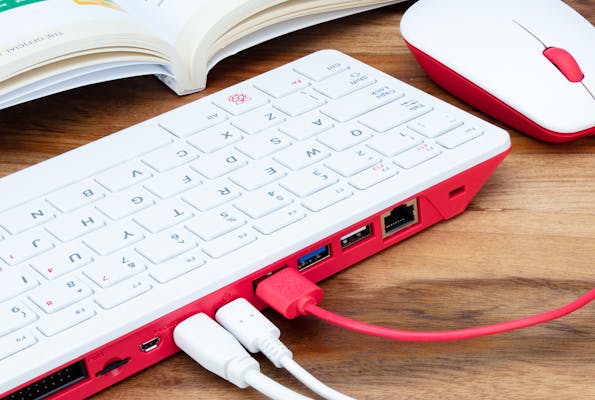 There are models of Raspberry Pi that are not as widely used and are consequently more affordable to purchase. Both the Raspberry Pi 400 and the Raspberry Pi Pico W come highly recommended by Eben Upton. Since the scarcity, the cost of these products have not altered significantly because there is a significantly lower demand for them in comparison to the demand for the SBCs.
3. To locate Pi Models That Are Currently Available, Make Use of Resources Such as Rpilocator
Rpilocator is a free program that is able to extract data from all of the main retailers and show the findings in a manner that makes it simple to determine which store has the model(s) you are looking for in stock. You will be given information regarding the stock keeping unit of the item, as well as its description, price, the seller, the stock status, and the date on which it was most recently stocked. You can choose to have the listings page automatically refresh, you can follow their Twitter account, and you can subscribe to their RSS feed in order to receive the most recent information.
Their tips and techniques website includes helpful information on a variety of Raspberry Pi vendors, making it much simpler to locate the specific product that you require.
4. Acquire One of the Many Clones of the Raspberry Pi
There are a number of other single-board computers (SBCs) available, each of which can be purchased for a lower price than the Raspberry Pi. Clones of the Raspberry Pi are typically available at lower prices, are simpler to locate, and may even operate as well as or better than the original model. This is assuming, of course, that you are not concerned about the brand. NanoPi, BananaPi, and OrangePi are just some of the possibilities to consider. There are a lot of others, too. It is up to you to locate the one that meets both your requirements and your financial constraints.
5. Keep Calm and Carry On
The current shortage of Raspberry Pis is not going to endure indefinitely. As the supply of chips increases and more customers choose alternatives, the demand is likely to reach a point of equilibrium. There is no way to know when this will occur, but we are keeping our fingers crossed that things will turn around before the end of the year. Should this occur, prices will fall, and you might find yourself regretting the extra money you spent.
6. Instead, go for an older computer system.
If you are not interested in building embedded projects that require the form factor of the Pi, and all you need is a computer for basic programming or as a home server, an old PC that you already have laying around the house might be sufficient for your needs. The Raspberry Pi operating system (OS) can even be installed on a personal computer (PC) or another lightweight Linux distribution to make the device more functional.
How to Make It Through the Raspberry Pi Drought
There is a widespread and substantial lack of Raspberry Pis at the moment; however, there are several methods that you can deal with this shortage, including paying extra, waiting, or purchasing a device that is comparable. We have high hopes that the suggestions contained in this post have helped you have a better understanding of the current situation and what you can do to cope with it till it resolves itself.
---
You may also like