The first big Apple MacBook revamp in years, introduced on Monday, focuses on giving the flagship Mac laptop more powerful Apple M1 CPUs. The new M1 Pro and M1 Max processors are the MacBook Pro's successors to the Intel Core i7 and Core i9 processors, which have long been a staple of the mobile Mac portfolio.
But, as part of its move away from Intel, Apple has redesigned the MacBook Pro chassis, giving it a sleek new style and a slew of additional features that creative professionals have been clamoring for.
Let's take a look at every key feature available on the new MacBook Pro notebooks, both 16-inch and 14-inch. Some are truly groundbreaking, while others, like as HDMI and MagSafe connections, harken back to how MacBooks were a decade ago. We haven't had the opportunity to test these laptops (yet! ), but we have some preliminary opinions on which of the new additions and old returns will be the most important.
The Apple M1 Pro and M1 Max are two new CPUs.
Most video editors, programmers, and other professional users may find the new Apple CPUs, which are available in both screen sizes of the 2021 MacBook Pro, to be the most compelling reason to swallow the high prices of the new MacBook Pro series in order to update an older machine. (Once we've gotten an opportunity to test them, we'll know if that's the case.)
Apple is making a lot of bold claims about the new silicon. The M1 Pro, the less powerful of the two CPUs, is included in the entry-level variants of both the new 16-inch and 14-inch MacBook Pros. According to Apple, the increased core count and greater memory bandwidth compared to the base M1 processor released in 2020 result in up to 70% faster CPU performance and up to two times faster GPU performance.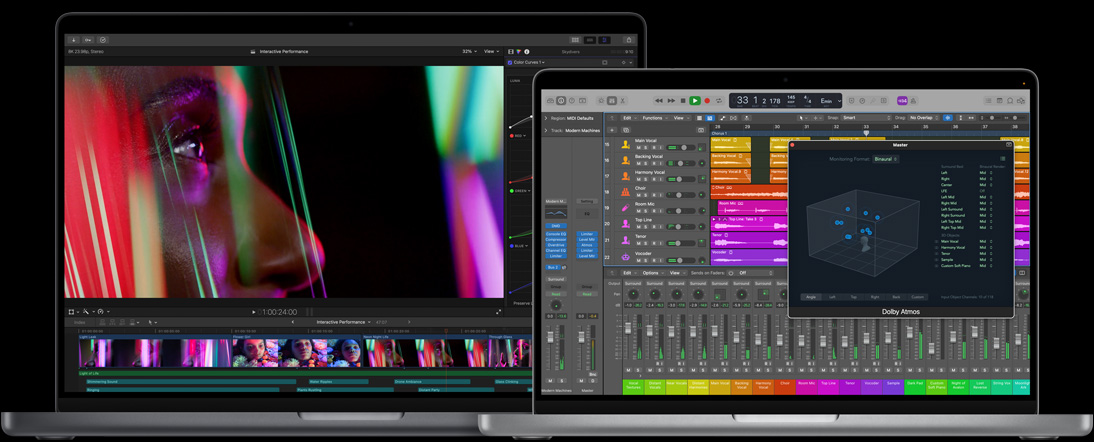 Apple is providing numerous sub-versions of the M1 Pro processor, which is a system-on-a-chip design that incorporates the CPU and GPU and shares a pool of memory, just like it did with the M1. The original 14-inch MacBook Pro has an M1 Pro processor with eight CPU cores and 14 graphics cores, but an upgraded version with the M1 Pro processor adds two more computational cores, and a somewhat more expensive one adds those extra compute cores plus two more GPU cores. The base model of the 16-inch MacBook Pro is powered by the 10-core/16-core CPU/GPU M1 Pro flavor.
The 16-inch laptop (as well as the very highest-end variants of the 14-inch laptop) can be equipped with the M1 Max, a sort of XXL version of the M1 Pro, for even more power. It has the same number of CPU cores (10) as the updated M1 Pro, but it has an astonishing total of 24 or 32 graphics cores. The M1 Max also has a memory bandwidth of 400GBps, which Apple claims is twice as much as the M1 Pro and nearly six times as much as the M1 in the current 13-inch MacBook Pro and MacBook Air. (Memory bandwidth on the M1 Pro peaks at 200MBps.)
HIGH TO VERY HIGH LIKELY IMPACT LEVEL We believe that the performance of these CPUs will determine whether or not macOS-bound professional video makers will pay on these machines in 2021. Apple's 2020 M1 CPU was a pleasant surprise, and with a year of application optimizations for the platform now in the field, we regard them as the most compelling reason to upgrade. Those who are committed to relevant production workflows would benefit greatly from the addition of ProRes acceleration in hardware, if performance is satisfactory. If Apple's boasts of great efficiency compared to Windows laptops and better prolonged off-plug performance hold true, it will be another plus.
Larger screens, smaller bezels on 14-inch and 16-inch panels
Manufacturers are supersizing screens across the laptop industry while maintaining the device's dimensions about the same. The current tendency is to move from 15.6-inch to 16-inch panels, as well as from 13.3-inch to 14-inch panels. Apple was already in the 16-inch game, but with Dell, HP, Lenovo, and a slew of other companies releasing new 14-inch laptops in the last year, it's only natural that they'd follow suit.
The resulting design is slightly larger and heavier than the 13-inch original, but we're guessing that most people wouldn't notice (we haven't handled the new gadget yet). Both models are 0.61-inch thick, with the 14-inch variant being somewhat wider and deeper by less than a half-inch. It's also half a pound heavier, weighing in at 3.5 pounds, which is still manageable.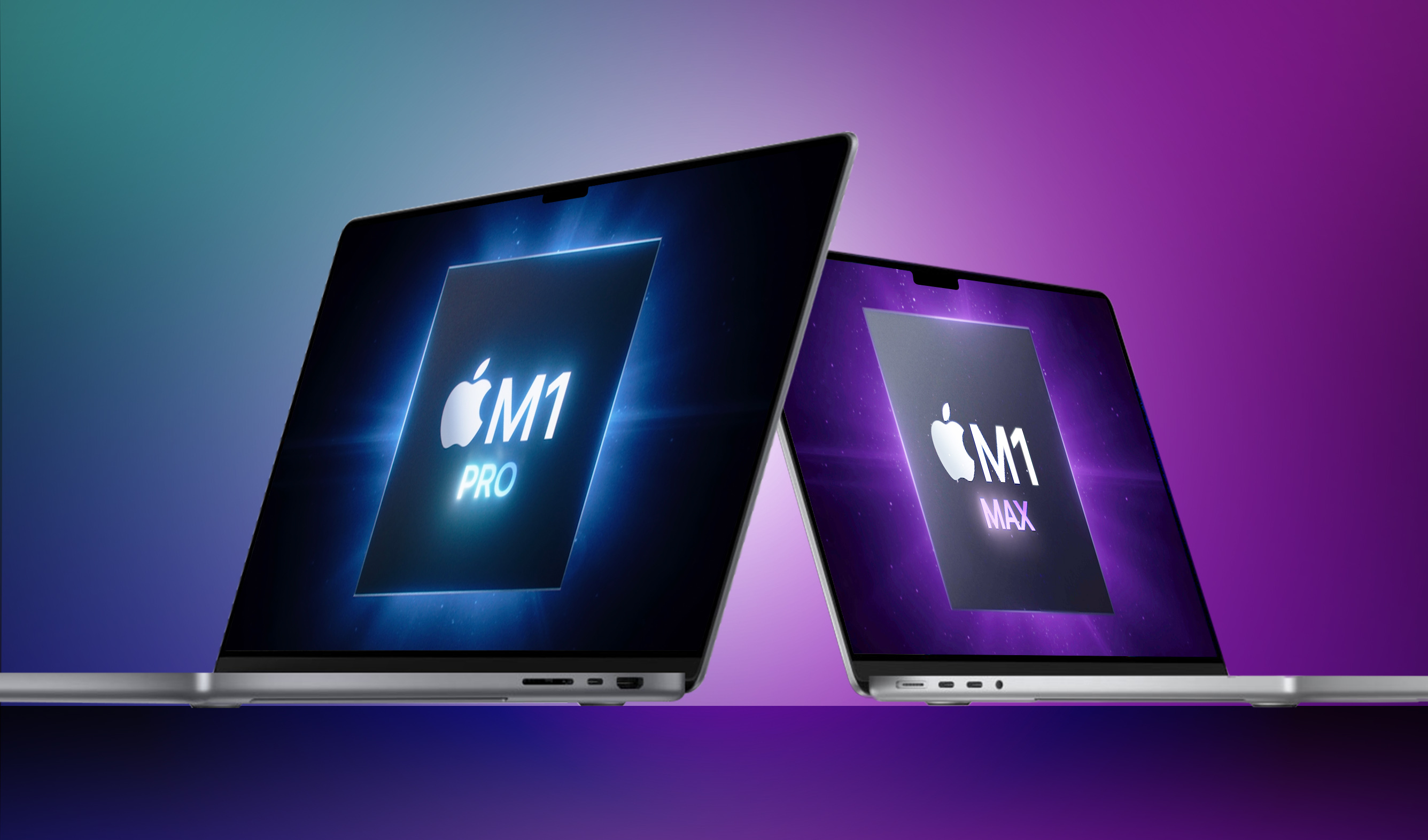 Apple lowered the margins surrounding the display to enhance screen real estate without making the laptop larger and heavier, a typical strategy that also helps the gadget appear sleeker and more modern. On the edges of the screen, the new 14-inch laptop has 24 percent slimmer borders, while the top border has been reduced by a whopping 60 percent.
The screen notch, which is similar to the notch on the iPhone and allows room for the camera without requiring a lot of wasted area on either side, is a little less prevalent.
While the screen size of the 16-inch MacBook Pro remains the same as the model it replaces, the screen technology appears to be vastly improved. (I'll get to that in a minute.)
IMPACT LEVEL: MODERATELY LIKELY. The actual 16-inch screen size has been seen before in the previous-generation MacBook Pro 16-inch, so it's a tie. Some may be concerned about the screen-top camera notch, but for those who usually keep the menu bar at the top, it's a sensible trade-off to get that beautiful, small top bezel. The new 14-inch size distinguishes itself from the somewhat smaller panels found on the 2020 M1 MacBook Air and MacBook Pro (both of which will remain in the line).
Mini-LED Takes Center Stage in Liquid Retina XDR Display
The new screens are said to be such a significant upgrade that Apple is referring to the 2021 MacBook Pro panels as the greatest notebook displays in the world. That's a big boast to live up to, but it's not out of the question if your primary concern is silky smooth onscreen effects like window resizing, color fidelity, and using your laptop outside.
Liquid Retina XDR is the name given to the new screens found in both the 14-inch and 16-inch MacBook Pros. They have Apple's P3 color gamut, as well as Tru Tone support for automated white-balance adjustments, which digital artists who require color fidelity have come to anticipate from Apple's laptop portfolio.
The Liquid Retina XDR technology, on the other hand, employs a far more modern lighting system known as Mini-LED, which allows it to achieve double the rated maximum brightness (1,000 nits) as the conventional LED technology on the 13-inch MacBook Pro. It also has a greater peak refresh rate (120Hz), which improves the smoothness of onscreen animations. High-refresh-rate screens have been around for a while on gaming laptops and certain higher-end smartphones, but they're just now starting to appear on mainstream notebooks, especially on models geared toward content makers.
LEVEL OF PROBABLE IMPACT: Moderate to High. Mini-LED backlighting is a remarkable change in displays like Apple's opulent Pro Display XDR, and it will be a great inducement for content creators who can appreciate the technology to upgrade. To appreciate the impact on viewability, outdoor legibility, and menu/activity smoothness, you really have to see both the backlighting technology and the high-refresh-rate displays in action. Owners of older MacBooks who don't reside within striking distance of an Apple-selling retail location will either have to take it on faith or wait and buy based on reliable evaluations and peer recommendations.
Expanding the Sound Stage Using Spatial Audio
Both new Macs come with sound systems that look to be envy-inducing, with six speakers and dedicated force-canceling woofers. Although it's worth noting that the earlier 16-inch model featured a comparable speaker system, it's a big upgrade for the smaller 14-inch model.
Another new audio feature may be even more stunning, as it represents a significant divergence from the stereo sound that music fans have become accustomed to over many decades. This is Apple's Spatial Audio function, which is included with both of the new MacBook Pro sizes. For a more immersive listening experience, spatial audio extends beyond the left and right channels.
However, it's worth noting that the conditions for getting the most out of the functionality aren't trivial. You'll need to be listening to music or watching a video that supports Dolby Atmos Spatial Audio. While the technology works with the built-in speakers, you'll only get dynamic head tracking if you connect third-generation AirPods, AirPods Pro, or AirPods Max, which changes the audio based on where your ears are.
IMPACT LEVEL LIKELY: SMALL. More "impact"-ful open-air sound is never a bad thing, and owners of the smaller variant will appreciate it even more. Audio and video professionals who master material on their Macs, on the other hand, will almost certainly need professional headphones to locate and appreciate the sound. Support for Spatial Audio on the headphone jack, rather than just the speakers, could be equally as important to those purchasers.
Thunderbolt 4 ports, SD Card Reader, and HDMI have all been updated.
Thunderbolt transfer technology, particularly where it intersects with USB-C, can be perplexing. Add in the fact that the current Thunderbolt 4 standard maintains the same speeds as Thunderbolt 3, but adds a few new features. Many users may be unconcerned that the MacBook Pro has the latest Thunderbolt port, but those who transfer large volumes of video footage to and from their laptops would like Thunderbolt 4. Thunderbolt is a symbol of looking forward to the future of digital production for the content makers who will be at the core of the new MacBook Pros' market.
The SD card slot, on the other hand, feels like a throwback, even if it is a useful feature for the pro-creator crowd who will presumably pay top dollar for one of these models. It may seem like Apple just removed the SD card reader from its Pro laptops yesterday, but it's been several years and numerous upgrades since photographers and videographers had to use a dongle or adapter to transfer their photographs from a memory card to their MacBook Pro.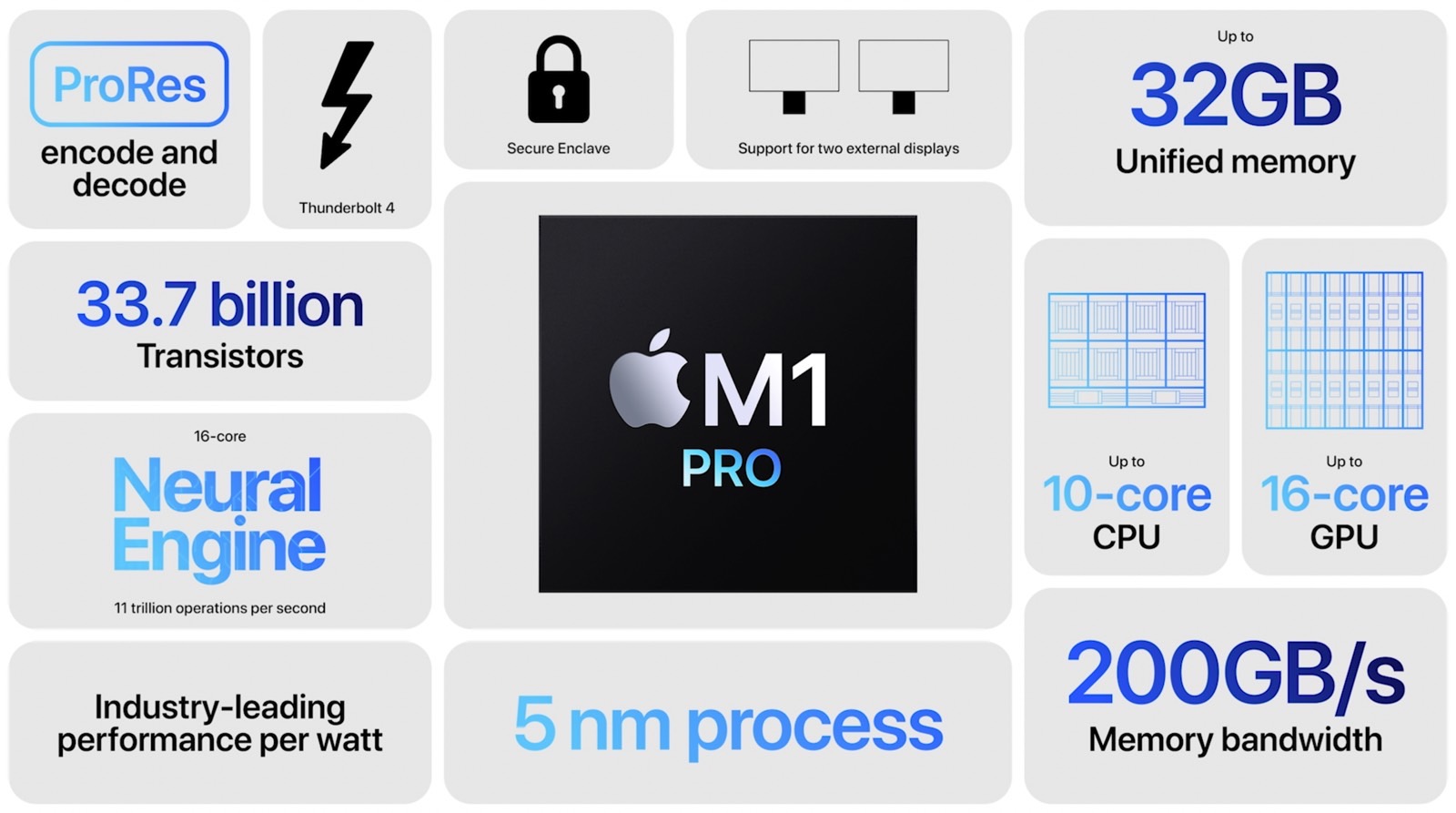 Apple defended its choice to remove the card slot in 2016, claiming that some professionals already use external readers and that more and more camera manufacturers were beginning to integrate wireless transfer capabilities into their devices. However, Cupertino has changed its mind, and SDXC card ports are now standard on both the 14-inch and new 16-inch MacBook Pros. The market, it appears, has spoken.
Then there's HDMI, our old pal. You don't want to mess with AirPlay or another wireless display interface since you need to link your MacBook Pro into a TV or an external monitor. A traditional HDMI port is required, which, like the SD card reader, has been absent from MacBook Pros for several years. It's great to see the port is back, and it's a full-size one at that.
IMPACT LEVEL: MODERATELY LIKELY. The USB Type-A connector is a connector that is used to connect The MacBook Pro was a ship that sailed a long time ago, and the average of two or four Thunderbolt/USB-C ports on prior MacBook Pro models to three currently seems to be the appropriate quantity for most people. Three Thunderbolts should be enough, especially with the HDMI port and SD card slot, so you can get rid of those old video and card-reader dongles you used to need with older MacBooks. The ports and slots, on the other hand, don't bring much additional functionality; rather, they display basic functions in more convenient ways.
MagSafe, the Most Basic Power-Up, Now With Quick Charging
The MagSafe power connector is the final of the three connectors to return to the MacBook Pro with Monday's update. Unlike the HDMI port and SD card reader, which remain mostly unchanged, the MagSafe connector, now known as MagSafe 3, has been greatly upgraded. It still has the quick-release function, but it now has fast-charging capability, making it the first Apple laptop to do so.
Both of the new MacBook Pros' batteries can be recharged to 50% capacity in just 30 minutes from empty. For years, many Windows laptops have had this functionality, so it's good to see Macs join the fast-charging party.
IMPACT LEVEL PROBABLE: MODERATE TO HIGH. We'll have to wait and see if Apple's boasts of long battery life and efficiency hold true, but part of the reason you're paying a premium for a new MacBook Pro is to take resource-intensive (and hence battery-draining) content creation chores on the go. Though it's not an industry first, Apple's addition to the party gives MacBook Pros more flexibility in "real" fieldwork, such as when your office is a car out in the country and your recharge alternatives are an automotive battery or a generator. Also, charging or running from the power plug will no longer take up one Thunderbolt/USB-C port.
The (Keyboard) Decks Have Been Cleared: No Touch Bar
Overall, the new MacBook Pro models' feature sets and redesign appear to make an already terrific laptop even better, though we won't know for sure until we test them ourselves. However, there are a few notable absences worth highlighting.
Most notably, the love-it-or-hate-it (or at the at least, ignore-it) Touch Bar is no longer present. For a few MacBook Pro versions, this narrow, touch-enabled strip of screen forward of the keyboard was a fixture, serving as the only built-in type of touch-screen interaction on a Mac. However, it was divisive, with some users finding it as a useful tool for skimming through video timelines, while others saw it as ineffective compared to a full touch-enabled main screen.
Apple has removed the Touch Bar from the 14-inch and new 16-inch MacBook Pros, replacing it with physical function keys, including a large Escape key. Apple claims that professional users prefer the "familiar tactile feel of mechanical keys" over the Touch Bar.
In addition, the newer MacBook Pros lack any kind of cellular connectivity. We don't think it will be an issue because many potential buyers will have another LTE or 5G-enabled Apple device and will be able to share the connection via their iCloud account.
IMPACT LEVEL LIKELY: SMALL. Speaking just about the Touch Bar's demise, we can't conceive that it will persuade most macOS users (even the most ardent) to "yes" or "nay" the new MacBook Pros solely on that basis. Apple's recent dedication to the Touch Bar was not complete, with the touch strip appearing in some MacBook models but not others in the last few years. Due to its anticipated abandonment in the future, all Mac users, regardless of MacBook model, will have to become accustomed to a world without the Touch Bar. With the phase-out, new versions of programs will no longer prioritize deep Touch Bar support, hastening the device's demise.
---
You may also like