Breath of the Wild's euphoric acclaim didn't just happen because it represented a long-overdue overhaul of the Legend of Zelda series' tired formula five years ago today. That was extremely beneficial. But it was its groundbreaking approach to open-world game design that really made it stand out.
Unlike most open-world games, which bombard you with tasks and icons on the map, Breath of the Wild tells you where you're going from the start and trusts you to go there on your own. In Breath of the Wild, you become more powerful by exploring the world on your own and mastering its emergent systems. You can take on the final battle when you're ready, or you can put it off indefinitely because, hey, merely existing in the world is a thrill in and of itself.

Breath of the Wild is an iconic game, but five years later, I'm surprised it hasn't had a bigger impact on the genre. Of all, even when society isn't thrown into chaos by a pandemic, open-world games take a long time to develop, but Breath of the Wild stands out in terms of design.
It's not as if games haven't tried to emulate Breath of the Wild in various ways, but the parallels are usually only superficial. The obvious example is Genshin Impact, a very popular free-to-play game that incorporates the aesthetic, gliders, bow-and-arrow combat, and a few other components. However, playing Genshin is a very different experience than playing Breath of the Wild; it's more of a traditional action RPG that doesn't use any of Breath of the Wild's world design.
The same may be said of Ubisoft's Immortals: Fenyx Rising, a Greek mythology-themed adventure that, despite its merits, feels like a rip-off. With titles like Assassin's Creed and Far Cry, Ubisoft is as responsible as any business for codifying standard open-world game layout, and Immortals, despite all looks, falls squarely into that category. I liked it for what it was, but I couldn't help but think it misunderstood Breath of the Wild.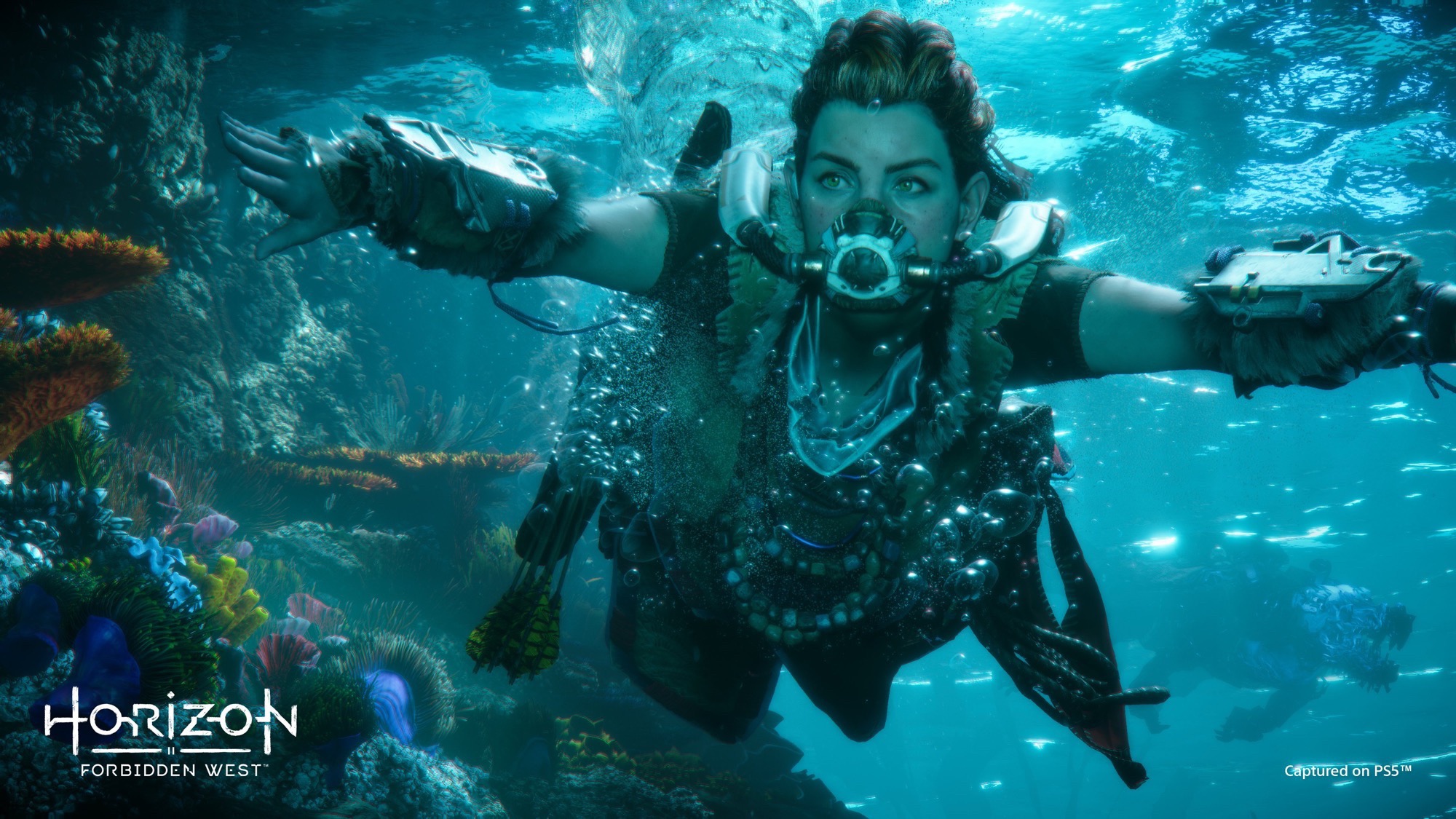 Horizon Forbidden West, Sony's latest PlayStation-exclusive open-world game, appears to have drawn some cues from Breath of the Wild in terms of climbing and, yes, Aloy's new gliding ability. It doesn't quite get there, though, with traversal still feeling limited and a larger structure still beholden to the never-ending barrage of map indicators.
Forbidden West is an impressive game with a lovely landscape, but its design is so constrained that I'm not sure why it was even put in an open universe. You'll never be confused about what you need to do next to advance the story. Even though the battle encounters along the way can be thrilling, traversing the globe isn't very gratifying. In the end, the game is a tightly controlled experience that, when compared to something more concentrated like God of War, is perhaps not improved by being placed in a large area (2018). You're primarily riding a robot sheep in between battle, sidequests, and story beats, which follow a similar pattern.
I don't believe that every open-world game should be constructed like Breath of the Wild, but I do find myself playing titles where the world is a chore. Why do I need to go anywhere to begin these quests if they're already on a list? Why am I spending so much time on foot if encouraging exploration and traversal isn't a priority? Wouldn't it be better if you offered me a variety of quick travel options if I genuinely wanted to slow travel?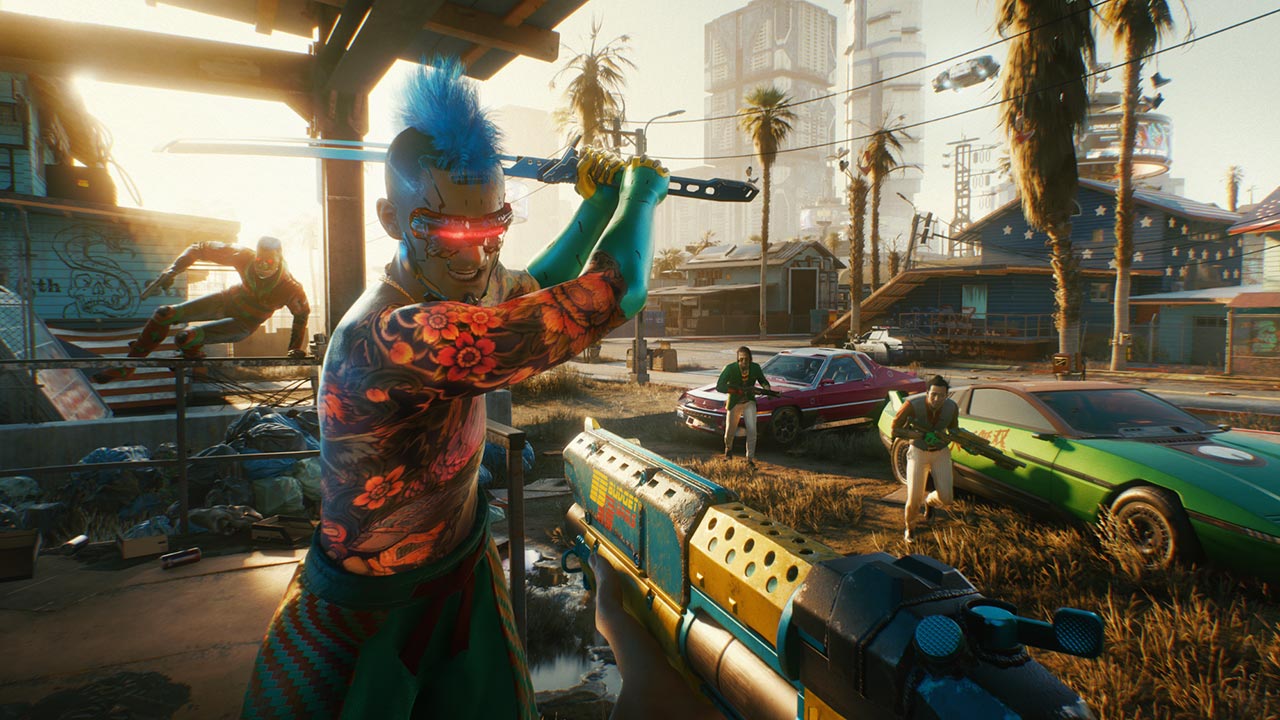 Of course, many of these open-world games are successful and popular, and I occasionally feel like playing a game with clear objectives. I really wish that more open-world games lived up to their billing. Only an open world game like Breath of the Wild could have been made. Its world is the game's entire point, giving both drive and reward.
Death Stranding was the first game I played that made me think its creators were influenced by Breath of the Wild. Death Stranding is a game that focuses on providing you with hyper-specific objectives and follows a strict structure, so you won't be roaming the environment just for the fun of it. However, the game's open-world architecture is justified by the game's intense concentration on how you actually travel the environment. Each part of the map is a meticulously researched setting in its own right, similar to Breath of the Wild, and your ability to traverse across it is a sign of your development. Death Stranding, like Breath of the Wild, requires you to interact with the planet on a regular basis.
It's still early, but my time with Elden Ring has so far come the closest to evoking the same sense of exploration and adventure that Breath of the Wild did. FromSoftware's latest game is centered on allowing the player to explore and approach things in their own unique way, and the surroundings are so meticulously detailed that something exciting or terrifying lurks around every rock or corner. Elden Ring is based on Dark Souls, a similar exploration-focused game with considerably smaller stages, and the transition to open-world architecture is as natural and successful as anyone could have asked for.
Breath of the Wild, Death Stranding, and Elden Ring all begin with bleak, strange, disaster-stricken locales that beg to be explored. That isn't always true for all open-world games, as many of them will always require some form of direct exposition. For example, games like Assassin's Creed and Cyberpunk 2077 thrive from dense metropolitan areas with a diverse cast of characters to engage with, which is a fundamentally different experience from scavenging through an evocative wasteland. In the case of Cyberpunk, having a list of quests on hand even feels appropriate for a mercenary with eyeball implants.
I'm still shocked that so few games have taken inspiration from the aspects of Breath of the Wild that made it so unique. Perhaps it was just a case of lightning in a bottle, and its status as a Switch launch title undoubtedly helped to fuel the buzz, but the unique nature of its architecture made many other open-world games look dated. Nintendo is still planning to release an as-yet-untitled sequel this year, with the hope of expanding on the premise. In the meantime, I'll keep my fingers crossed for other open-world games that are as good as Breath of the Wild.
The Legend of Zelda:
Breath of the Wild
---
You may like