If you're reading this, you're probably already aware of the benefits of using a VPN (Virtual Private Network).
Even yet, not every service can guarantee the highest level of security and speed. We were particularly curious to know how Namecheap VPN performed among the newest choices. Its parent firm is already a leader in terms of online security. While the service has only been around for a few years, it already has a sizable user base.
Does this, however, imply that it is the greatest alternative available? And how does it stack up against the market leaders?
In this Namecheap VPN review, we'll address these concerns. We'll look through all of the important features, such as usability, performance, privacy, and cost, to see if it's worth your money.
Let's get started!
What is Namecheap VPN, and how does it work?
You've probably heard of Namecheap if you're into web hosting and domain registrars. This is where the company gained its name, and while it isn't the most popular option, it still has a sizable user base. The business decided to try its hand at establishing a VPN near the end of 2018.
Namecheap VPN makes use of servers provided by StackPath, the firm behind well-known VPN brands like IPVanish, StrongVPN, and Encrypt.me. This VPN service, situated in the United States, has 1,000+ servers in 50+ locations across the world.
19 Best VPN Services (Both Free and Paid)
Usability of Namecheap VPN
Devices that are supported
Namecheap VPN works on all major operating systems, including Windows, macOS, Linux, Android, and iOS. In addition, Routers are supported. Aside from that, the service offers its customers an astonishing unlimited multi-login option, allowing them to connect as many devices as they like to a single account.
Namecheap VPN may be configured on your routers using OpenVPN files if the router's firmware supports OpenVPN files.
The procedure for setting up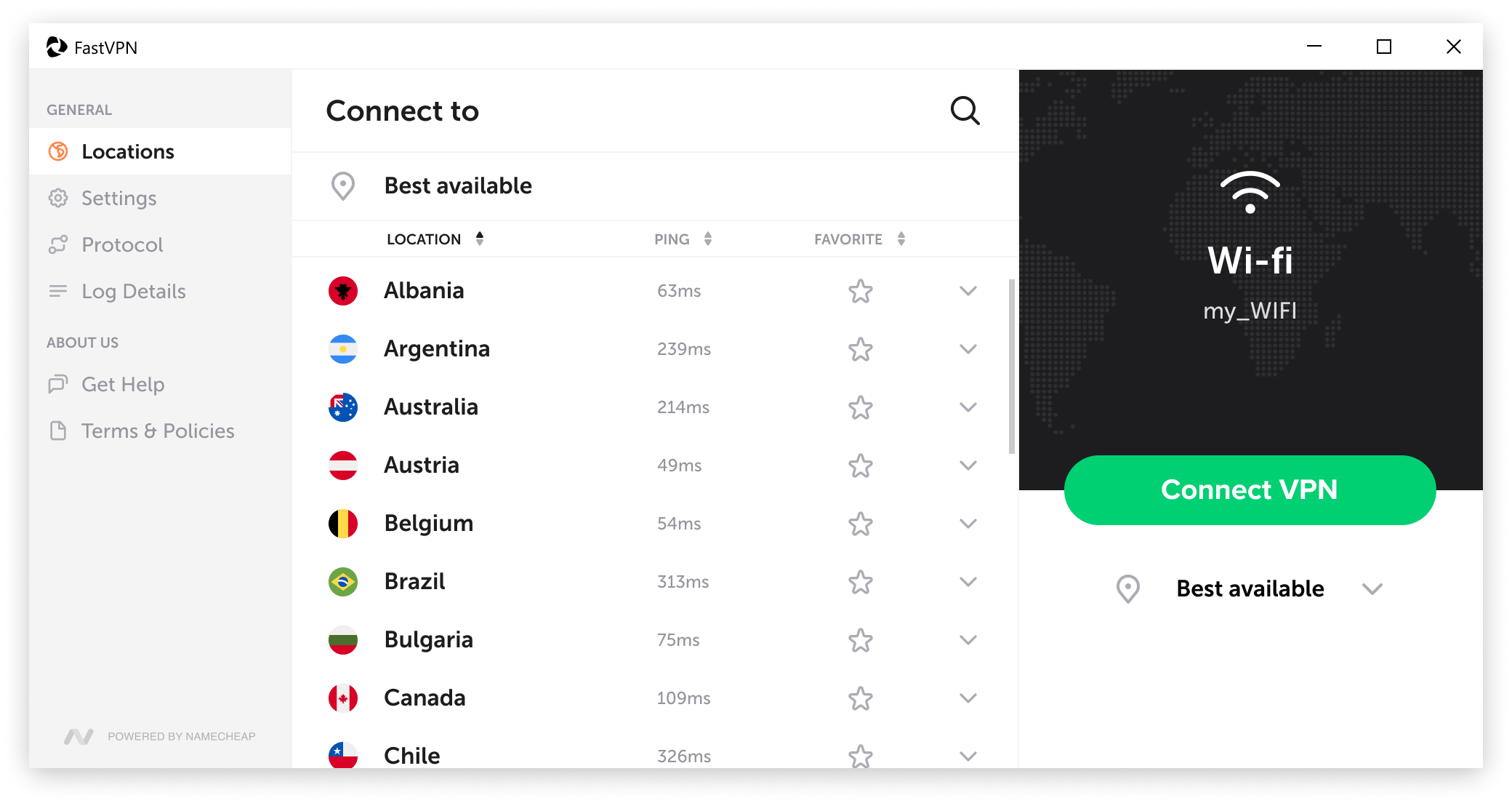 Once you've started your membership, whether with a free trial or a premium subscription, Namecheap VPN will urge you to download the version that's suited for you, or show you how to manually set up its service on your device or network.
Namecheap VPN is also very simple to set up. It has a simple user interface with a large number of server locations to choose from at the touch of a button.
A live and updated "ping time" is displayed next to each server location, indicating how long it takes to communicate with that server. This is ideal for anyone who needs to connect to a VPN server as quickly as possible. Alternatively, simply click "Connect VPN," and Namecheap VPN will connect users to the quickest available server.
When you click the drop-down box on the side of each server location, you'll notice more options for picking a specific city location inside that country – for example, within the United States, users can choose from Las Vegas, Boston, Seattle, and other places.
Namecheap VPN automatically launches on all devices and clients, and there is an option to connect as soon as the app is loaded, ensuring that you are always protected while browsing. You can also select an alternative VPN protocol, such as OpenVPN or IKEv2.
Performance of Namecheap VPN
Locations and servers
Namecheap VPN has a medium-sized server network. According to the corporation, there are over 1,000 servers in over 50 locations. Apart from destinations in the United States and the European Union, Namecheap VPN focuses on providing VPN in Australia. In addition, Singapore and Hong Kong are two of the few Asian servers.
Namecheap has some catching up to do in the VPN industry, where the leaders have between 3,000 and 6,000 servers in as many as 90 countries.
Speed
Because Namecheap VPN owns its servers and network, it can offer some astounding speeds for data-intensive operations like streaming, online gaming, and data transfer. When using Namecheap VPN, there is a little increase in ping (8ms – 13ms) and a barely detectable speed loss (download – from 91.2 Mbps to 86.55 Mbps; upload – from 31.69 Mbps to 29.43 Mbps). Of course, the speed is strongly influenced by the server to which you are connecting.
In general, Namecheap VPN offers high speeds and good connection consistency to its customers. You will not suffer any abrupt speed drops or disconnects once you connect to a server, which is very vital for online activities.
Torrenting and streaming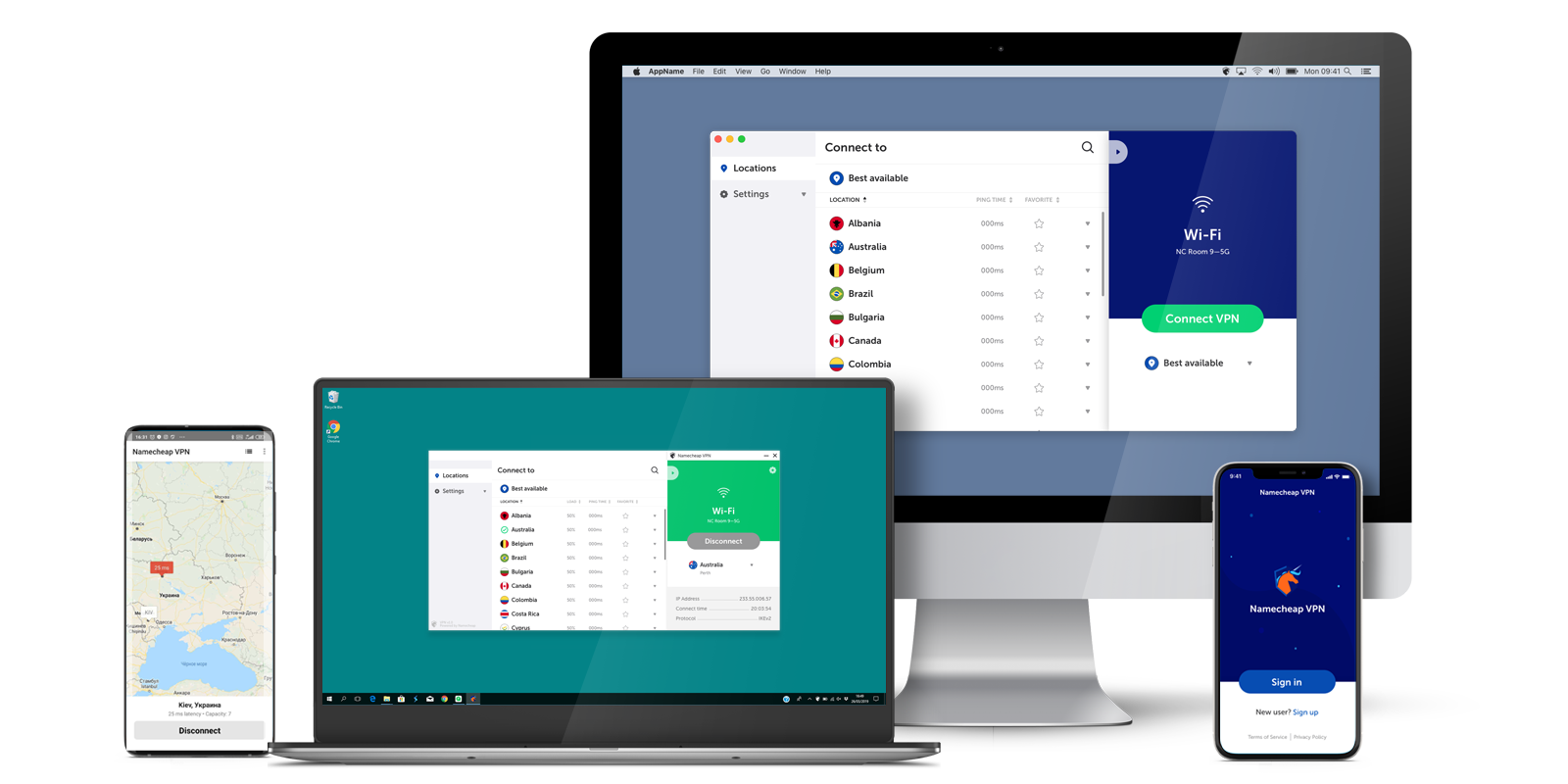 Torrenting and streaming media are both supported with Namecheap VPN. It can access some regional Netflix libraries when it comes to geo-blocked content.
It's important to remember, however, that Namecheap VPN makes use of IPVanish infrastructure, which is shared by other VPN providers. As a result, if Netflix blocks the VPN, Namecheap won't be able to do much about it because the server network is owned by IPVanish.
For the same reason, while Namecheap VPN permits torrenting, there are many better torrent VPN services available.
VPN security from Namecheap
Encryption and VPN protocols
OpenVPN and IKEv2, two of the most secure connection protocols available, are supported by Namecheap VPN. To put it another way, they strike a solid mix between speed and security.
Namecheap VPN chose AES-256 for encryption, commonly known as "military-grade" or "bank-grade" cipher. You don't have to worry about any internet entity interfering with your connection or traffic because this encryption is virtually unbreakable.
However, it's frustrating to learn that Namecheap VPN only offers two encryption protocols, whereas most of its competitors provide more. However, the security provided by these default protocols is still enough.
On the plus side, Namecheap VPN provides the following additional security features:
Turn Off the Lights
If your VPN connection is lost for any reason, Namecheap VPN will block all incoming and outgoing traffic to ensure that no data is left unencrypted on your device.
Protection against DNS Leaks
When you connect to websites, DNS, or Domain Name Systems, is referred to as the Internet's "phonebook," and it might expose important information about you. When you use Namecheap VPN, this information is protected from being exposed when you browse the web.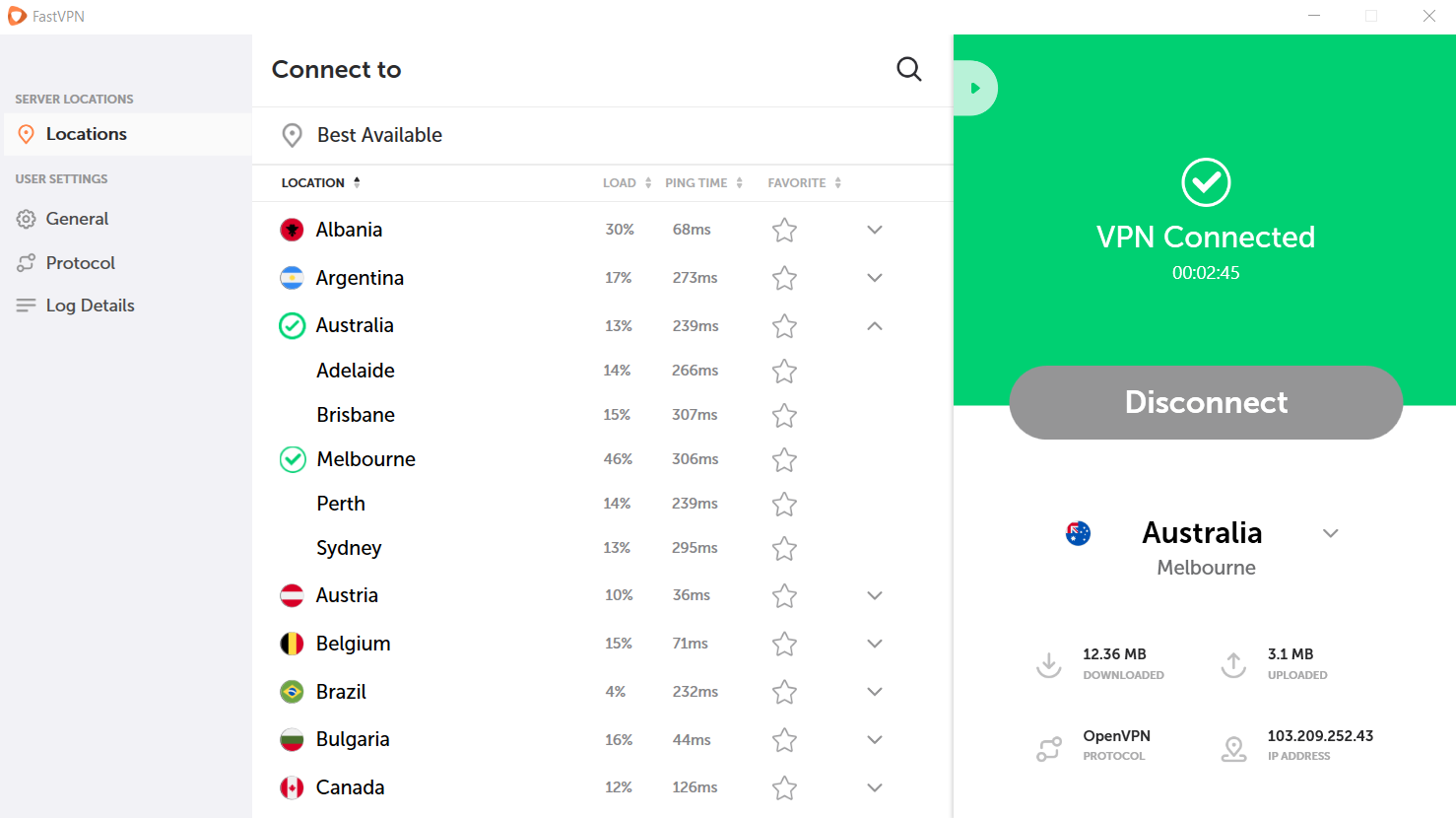 Scramble Option for a Low-Cost Name
This functionality functions similarly to a stealth protocol, allowing you to avoid network traffic sensors enforced by a number of authoritarian countries. On your OpenVPN connections, you can enable the Scramble mode option.
It's quite remarkable that a VPN with such low costs can provide such sophisticated functionality as Scramble. If you're in a country with severe anti-VPN legislation, you might be able to get your VPN to work by enabling the Namecheap Scramble option.
Privacy and policy at Namecheap VPN
Jurisdiction
Namecheap VPN is based in California, which is a member of the Five Eyes data-sharing organization. As a result, your data may or may not be secure with this VPN provider.
Not to mention, the United States is at the heart of most worldwide surveillance networks, and it has the legal authority to force firms (including VPNs) to secretly spy on their customers in violation of their own policies and terms of service. The fact that top-rated VPN services like NordVPN and ExpressVPN are based in countries that value customer privacy rights is due to this lack of respect for privacy.
If you think this is simply paranoia, consider the numerous well-publicized incidents of US VPNs being forced to log their users and hand over this information to authorities.
For example, IPVanish was caught logging users despite claiming to be a "zero logs" VPN service. Because Namecheap VPN is a rebranded version of IPvanish with the Namecheap logo, this is interesting.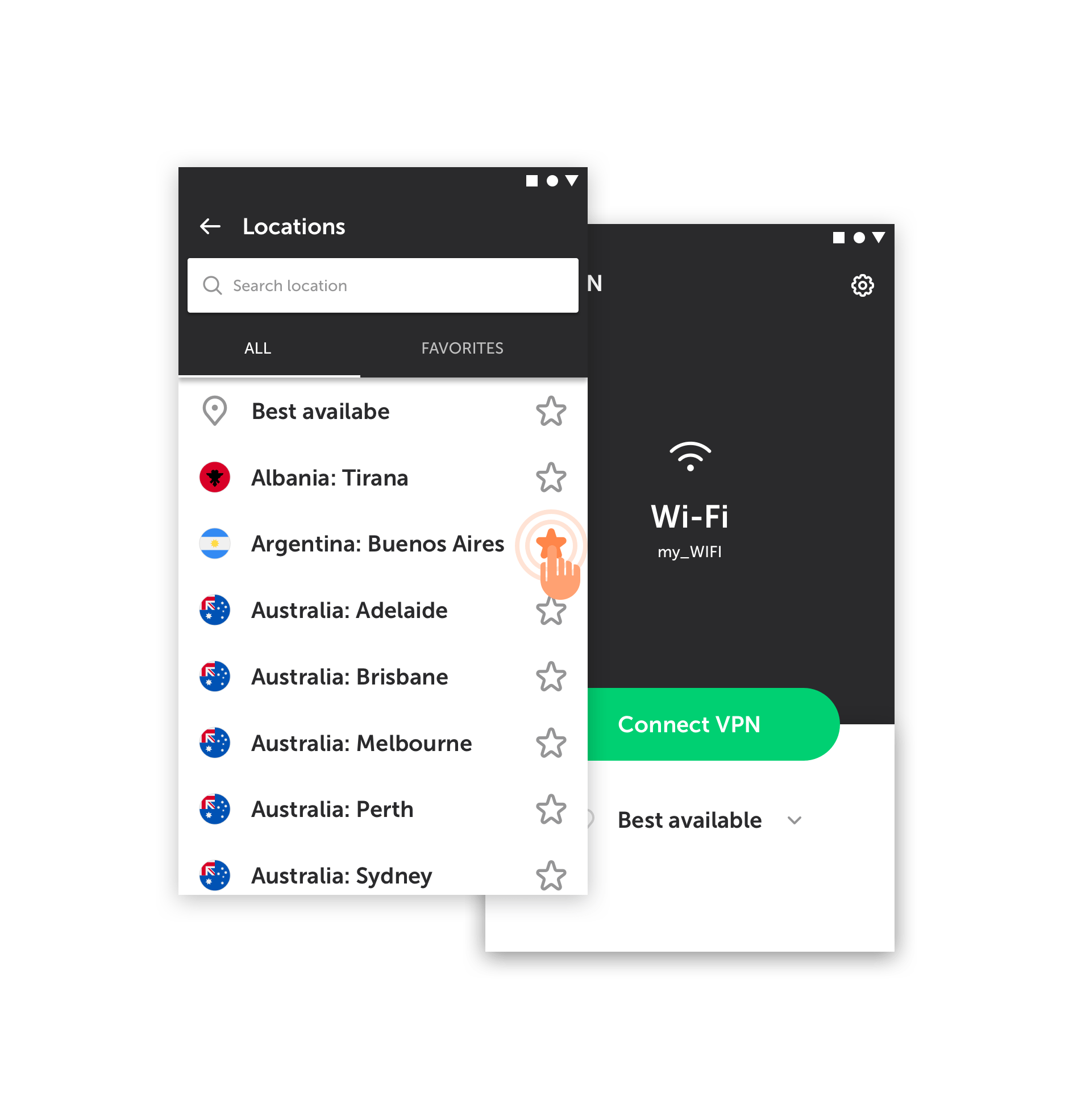 Policy on logging
While we were unable to locate a privacy policy specific to their VPN service, Namecheap does indicate a no-logging policy. According to this policy, the data stored is not linked to any personal information and will not be utilized without the customer's permission.
Namecheap VPN's Terms of Service declare that it does not log (track and retain) any user activities, such as DNS lookups, email addresses, or websites visited.
However, because Namecheap is based in the United States, a country notorious for its data snooping and lack of online freedom and privacy, this may be something to consider.
Customer service at Namecheap VPN
Namecheap VPN provides the following customer care alternatives 24 hours a day, 7 days a week:
Knowledge Base Frequently Asked Questions
Live chat for submitting a ticket
The fastest approach to address concerns is to use the live chat help option. However, you may check out the FAQ or Knowledge Base for yourself. They contain some useful information, but most of it is about Namecheap's other products.
You must first create a free Namecheap account, which includes a username, password, first/last name, and email address, in order to view your support pin. It's crucial to remember that you can establish an account with one email address and use a separate email address to use the live chat feature with the other. This also allows you to communicate with the customer service team before to making a purchase and obtain answers to any queries you may have.
Pricing and payment options for Namecheap VPN
Namecheap VPN has three different pricing options:
Monthly Plan: $0 (renewes at $5.88 each month)
1-year Plan: $1/month; $12 total (it renews at $34.56 after 1 year).
$1.88 per month for a three-year plan; $67.68 total
Regardless of the package you choose, you'll get unlimited data and bandwidth. Namecheap VPN also allows you to connect up to five devices at the same time.
You can use a credit card, PayPal, or even Bitcoin to make a payment. Should you change your mind, the site gives a 30-day money-back guarantee. You'll also get a 14-day free trial if you sign up through the App Store or Google Play Store.
The advantages and disadvantages of using Namecheap VPN
Pros:
Simple to set up and utilize
Unlimited bandwidth on a rather high-speed server network
Security aspects that are strong
There are numerous payment options available.
Low-cost pricing plans
Money-back guarantee for 30 days
Cons:
Data collection policies for VPNs are unclear.
Inadequate privacy protection (based in the US)
Namecheap VPN alternatives
ExpressVPN is the best choice for you if security and speed are your top objectives. ExpressVPN will let you bypass any internet restrictions with its top-notch security features and lightning-fast connections.
What distinguishes ExpressVPN from the competition?
ExpressVPN is based in a jurisdiction that values privacy (British Virgin Islands)
It has a large number of servers on almost every continent (including 3,000 servers in 94 countries)
It has outstanding security features.
It works with the majority of devices.
It works better at unblocking streaming sites.
It provides live chat help 24 hours a day, 7 days a week.
NordVPN has grown to become one of the greatest security service providers in the world since 2012. More than 14 million users have put their faith in the company.
What distinguishes NordVPN from the competition?
It is applicable to a wide range of servers and regions (5,4000 servers in nearly 60 countries)
Its speed and availability of streaming content make it stand out. It also has advanced security and privacy features.
Its policy of no logging has been validated, and it provides exceptional customer service.
CyberGhost is a full-featured VPN service designed by a reputable Romanian privacy firm. It's a solid solution that's widely regarded as the fastest-growing service, with a focus on usability, a large number of server locations, and low prices.
What distinguishes CyberGhost from the competition?
It can be found in Romania (out of the 5-eyes alliance)
It has a large number of servers (6,300 servers in more than 90 countries)
It may be used with streaming sites and is torrent-safe.
It offers a generous money-back guarantee.
---
You may also like