Osom, the firm founded by Essential employees after the company went bankrupt, has revealed fresh data about the OV1 phone, including a familiar list of build materials. The OV1 will have a stainless steel and titanium shell, a ceramic back, Corning Victus cover glass, and a Qualcomm CPU to compete with Apple, Google, and Samsung flagships.
According to Android Police, stainless steel will be used for the phone's frame, while titanium will be utilized for accents such as the power and volume keys, as well as the ring around the camera bump. The OV1 will be "noticeably larger" than the Essential Phone, which had razor-thin bezels and a 5.7-inch screen, according to Osom. The phone will also be available in white and matte black, with "some surprises to come" in terms of color.
EVEN THOUGH THE OV1 SEEMS LIKE THE ESSENTIAL PHONE, OSOM IS NOT CHARGING IT AS A SPIRITUAL SUCCESSOR.
Jason Keats, the creator, and CEO of Osom, stated that the OV1 was not designed to evoke the Essential Phone. The likeness is just coincidental, as it was designed and engineered by the same team. Even five years after we lauded the Essential Phone's build, it still manages to stand out in my perspective – the materials are still somewhat uncommon in most phones. With the stainless steel sides and "ceramic shield" on the iPhone 13 Pro, Apple may be the closest, but I believe most people would be able to identify the difference between the iPhone and an OV1. (There's also the pricing — Osom hasn't revealed the precise price of their phone but told Android Police it would be far under $1,000, which is where the 13 Pro starts.)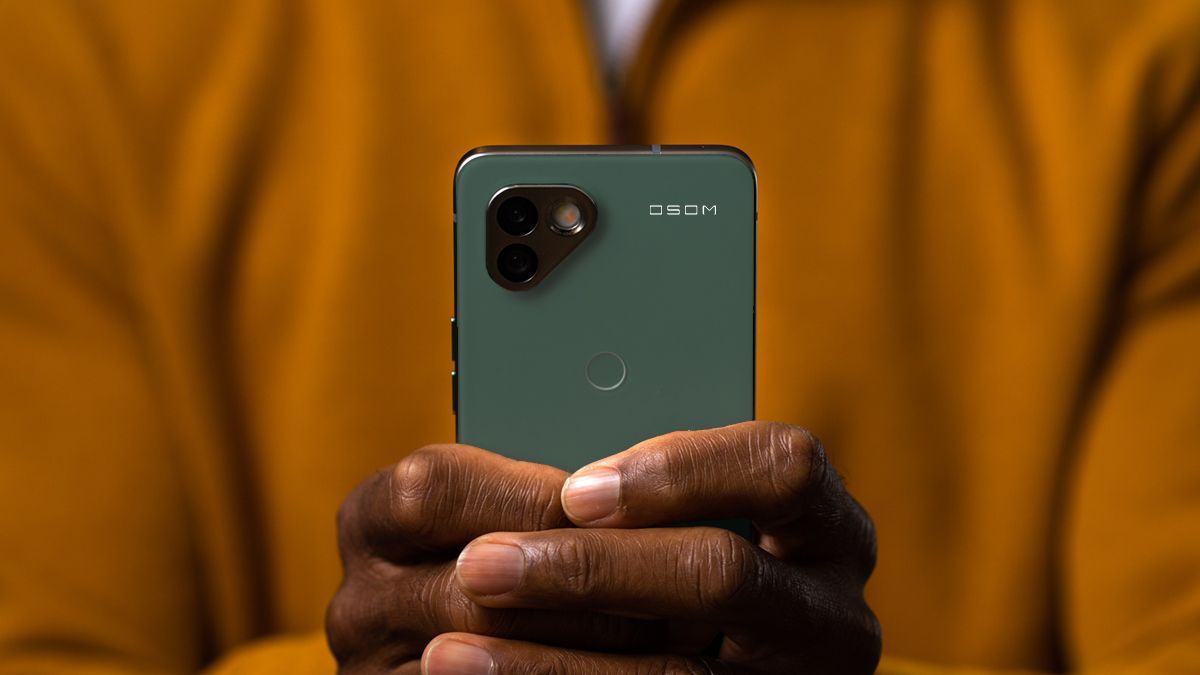 According to TechCrunch, the OV1 was meant to be completely revealed this week, but Osom is delaying the announcement and shipping date in order to improve the phone's chipset. According to TechCrunch, the business says it'll utilize a "Snapdragon 8 series chipset," but it can't disclose specifics. Qualcomm recently changed its processor naming method with the Snapdragon 8 Gen 1, but given the OV1's vow of secrecy, it's unlikely that it will employ that specific chip.
OSOM was more forthright about other specifications:
| | |
| --- | --- |
| Display: | OLED, size/type unclear |
| Chipset | "Based on the Snapdragon 8 series" |
| Cameras: | 48MP + 12MP rear, 16MP front |
| Connectivity: | 5G sub-6 only (no mmWave), NFC, UWB |
| Software: | Android, version unclear |
| Price: | "Well sub-$1,000" |
| Misc: | Dual physical SIM, secure data cable |
Osom claims the phone will have "all-day" battery life and ultra-wideband, or UWB, technology, which is similar to that used by Apple, Google, and Samsung for precision location monitoring and digital car keys. Keats wouldn't tell what that radio is for, but he did add that the company is working on some "interesting stuff" that will be revealed later. It will hold two physical SIM cards instead of an e-SIM, according to Keats, who claims the business elected not to use an e-SIM to avoid being tied to specific carriers. (He also said that teaming up with a specific carrier was a "devastating blunder for Essential.")
Osom claims to have learned from Essential's camera failures and wants the OV1 to deliver a "really flagship camera experience." The OV1 has a camera bump, which the Essential phone does not have. The two rear cameras, with resolutions of 48 and 12 megapixels, are housed under that hump. The front-facing camera will have a resolution of 16 megapixels. Because software is so critical to the mobile photography experience, it's difficult to predict how those specifications will transfer into photos at this time.
Finally, there's a USB-C to C cable included in the package. Normally, there's not much to say about these, but Osom has included one with a neat trick: the ability to flip a switch that physically disconnects the data pins, allowing you to charge your phone from a public outlet with confidence (though admittedly in my experience those are usually still USB-A). Unfortunately, according to Osom spokesperson Andy Fouché, the cable runs at USB 2 speeds, which is a sluggish 60 megabytes per second. When coupled with a separate connection, the OV1's port can support the substantially faster 625 MB/s speeds of USB 3.2 Gen 1.
Keats could only tell that the OV1 will charge "impressively quickly," but that it will be "impressively rapid." It is, however, BYOB (bring your own brick) – no charger will be included in the box.
---
You may like