Since its release, Windows 11 has been the subject of intense debate and attention. It has also been seen that a lot of regular PC users in our country are very interested in it. Even if it was just because of all the noise, a lot of people have installed and tried out this new Microsoft operating system without knowing it. Even though another group wanted to install Windows 11, their PC didn't have the right hardware and didn't meet the high hardware requirements. For them, there is good news: Tiny11, the lite or tiny version of Windows 11, has just been released. By installing this version, those whose computers are very weak and have outdated RAM and processors can enjoy Windows 11.
With the release of Windows 11, many users with low-end and unsupported systems have been left wondering if they can still upgrade to the latest operating system. In this article, we will cover everything you need to know about running Windows 11 on low-end and unsupported systems. We will also provide you with detailed instructions and expert tips to help you get the most out of your Windows 11 experience.
Based on Windows 11 Pro 22H2, tiny11 contains everything you need for a comfortable computing experience without the bulk and clutter of a conventional Windows installation.
Compared to a regular installation's 20+GB, it uses 8GB. Windows 10 can be upgraded and installed on unsupported devices.
System Requirements for Windows 11
The first step to running Windows 11 on a low-end or unsupported system is to check if your system meets the minimum requirements. Windows 11 requires a 64-bit processor, 4GB of RAM, and 64GB of storage. It also requires a compatible graphics card with DirectX 12 support. If your system does not meet these requirements, it may not be able to run Windows 11.
Upgrade Options for Low-End and Unsupported Systems
If your system meets the minimum requirements, you may be able to upgrade to Windows 11. Microsoft has provided an upgrade advisor tool that can help you determine if your system is compatible with Windows 11. If your system is not compatible, you may still be able to upgrade by using a workaround or a third-party tool. However, it is important to note that using these methods may cause compatibility issues or other problems.
Expert Tips for Running Windows 11 on Low-End and Unsupported Systems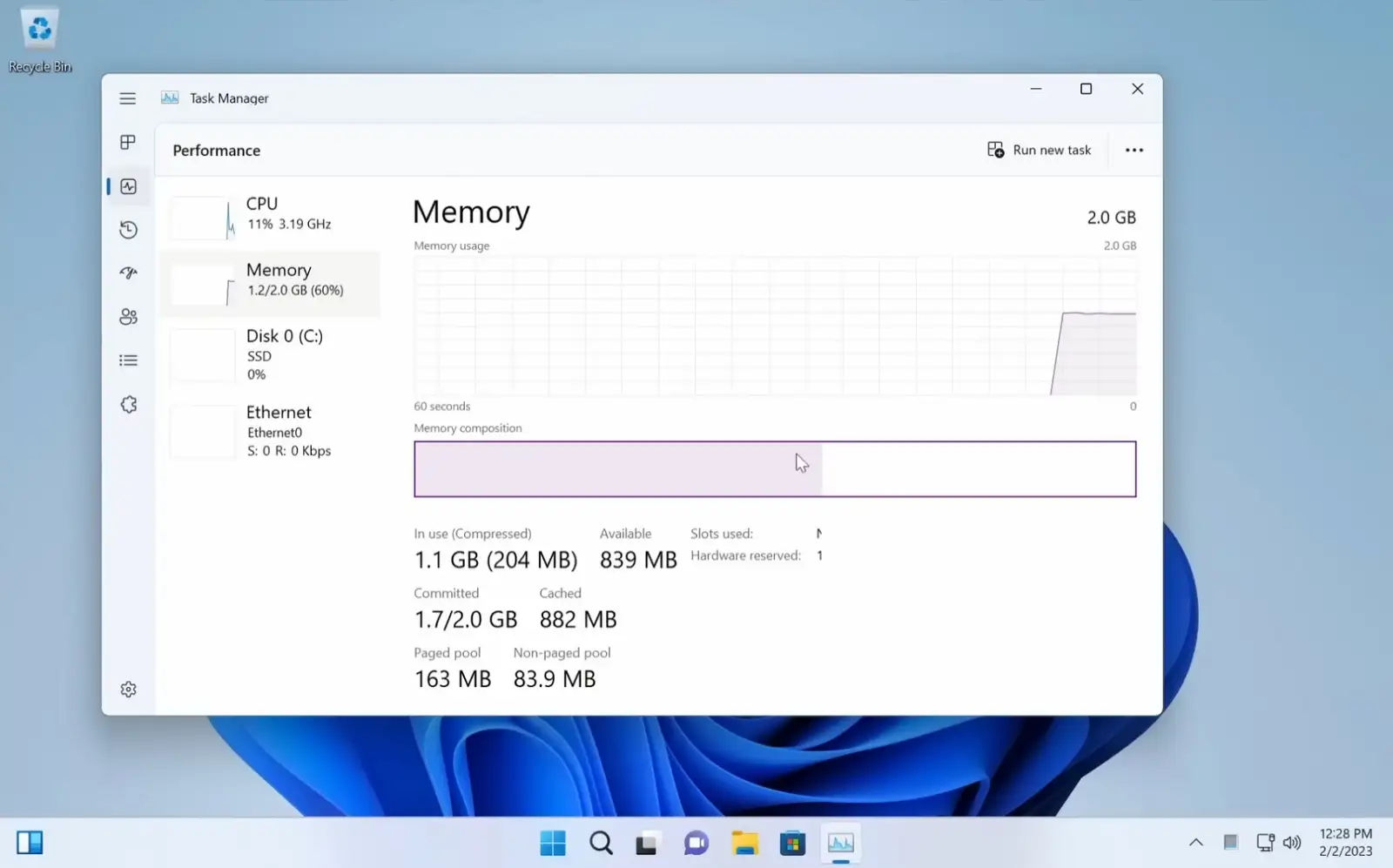 If you have successfully upgraded to Windows 11 on a low-end or unsupported system, there are a few things you can do to optimize your system's performance. First, you can disable unnecessary features and background processes to free up system resources. You can also update your drivers and software to ensure compatibility with Windows 11. Additionally, you can optimize your system's settings to improve its performance and responsiveness.
Perfect custom image for running Windows 11 on Extreme Low End, Potato / OLD PC: Tiny 11
Tiny11 is an unofficial modded version of Microsoft Windows 11 originally developed by a team named NTDEV. Features of this version are-
All types of unnecessary Bloatwares, optional features, elements of Windows have been removed from it.
All kinds of background system services, files, except the most essential services, have been removed.
Its biggest USP is that you can run Tiny11 on just 2GB of RAM and 8GB of storage.
Windows Update can be done regularly and naturally.
If you already have a license, you can activate Windows only by logging into your Microsoft account.
Important security components such as Microsoft Defender, Data encryption or Core isolation are present in this custom image.
However, Microsoft Edge has been removed as the default browser, so the user has to install the browser of his choice.
You don't have to worry about requirements like TPM, Secureboot, they will be bypassed automatically during installation.
This version has been optimized and lightweight by removing services and features. As a result RAM usage, CPU usage will be very less.
Currently Tiny11 features Windows 11 build 22621.525 version.
Absolutely necessary apps can be found like photos, notepad, paint etc.
Not only PC users with weak specs, but Tiny11 can also be a good option for many Virtual Machine users.
NTDEV created this simplified Windows 11 version, which you can obtain from the archive. Making the USB drive bootable and installing from it are basically the same installation procedures. Instead, you can simply run setup.exe after extracting the ISO image.
In conclusion, running Windows 11 on a low-end or unsupported system is possible, but it requires careful consideration and expert knowledge. In this article, we have covered everything you need to know about running Windows 11 on low-end and unsupported systems. We have also provided you with expert tips and instructions to help you get the most out of your Windows 11 experience. With these tools and knowledge, you can upgrade to Windows 11 and enjoy all of its new features and improvements.